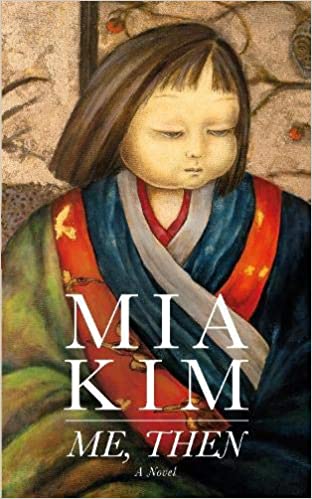 The place I belong and don't belong
The place I want to forget and can't 
The place my best and worst sleep
The place I ran from only to circle back 
I was a child who gathered grasshoppers
I was a child who needed a thimbleful of love
I was a child who didn't cry
I was a child who learned to fly 
An amazing accomplishment. ME,THEN is a gift of empathy and courage to anyone who reads it.
Steven Pressfield, New York Times bestselling author of The Legend of Bagger Vance and Gates of Fire
Written in powerful, gripping, lyrical prose, ME, THEN, is an utterly unforgettable read.
Alyson Noël, New York Times bestselling author of The Immortals
Deftly paced and beautifully written, ME, THEN is a captivating story that lingers far beyond the final pages.
Brunonia Barry, New York Times bestselling author of The Lace Reader
An incredible story that haunts you until its final scene.
Lowell Cauffiel, New York Times bestselling author of House of Secrets
ME, THEN is a gem of a novel. Its prose is Hemingway lean, yet carries a McCullers' charge.
Terry Johnson, Laurence Olivier award-winning writer of Hysteria
An affecting and well-crafted historical tale. This suspenseful and moving work sparkles with figurative language.
A novel that both transcends place and time and immerses the reader in an unforgettable world within post-war Korea.
ME, THEN is a distinctive, vividly alive story that offers us an unusual window on the world. A rollicking good read.
…Every Saturday, she comes to visit—'Her visits validated me and sewed me, stitch by stitch, into the hem of her dress, reassuring me that I belonged to her'—until, one day, she doesn't. …An artist as well as a writer, Kim revels in painterly descriptions—the floor is a 'lush ochre', a face is 'soap-clean'—without ever losing grip of the dramatic tensions that run through this family saga. With these dashes of lyricism, she flecks with light a dark and thorny narrative about the tough decisions a single parent is sometimes forced to make and a child's fight for survival.